Simplistic Billiards ~ Designers' Choice
"Hello Brian
We wanted to thank you for giving us such a gorgeous addition to our entertainment room. The service and trouble shooting was exemplary. You truly care for your customers. We have gotten rave complements for our table. Thank you so much for everything. We have referred multiple friends to your company already.
Thank you"
Truly
Rahul G in Texas
---
---
​
​We would like to introduce you to our modern design dining pool table... the "SIMPLY".
Our
Simply
has the thinnest frame of any pool table in the world! Available in size 7' ONLY. Thickness of the whole top (frame + cushion) is only 7cm. It was achieved by using special steel construction design made by CNC metal frame and 1cm thickness oak veneered HPL cushion. Finish is a stunning lush powder powder coat.
---
New for Christmas 2018 "The Future"
"The Future" ~ DESIGN TABLES SERIES -
DESIGN FUNCTIONALITY/FUNCTIONAL DESIGN
.
FUTURE– is exquisite modern design model with much more possibilities than only billiard dining table.
In Search of Perfection we finally found one! The Future is a functional design that flirts with futuristic interiors.
The
Future
will deconstruct your past perception of massive and old-school billiard tables and will bring you into the future. Don't be deceived by the light dinning table construction since underneath it hides billiard table fulfilling highest game standards. Ball collecting system makes the process of the game
smooth and uninterruptible.
Now literally anyone can have the pleasure of the game since
The
Future
has been specially designed for a person who uses a wheelchair as well. Nevertheless, its universal design allows to enrich any modern interior or quite contrary to bring contemporary feeling into more classical space. Table top holder, specially designed to match the table, allows you to flawlessly enjoy the game any time you want.
Forget about the old-fashioned cue and ball holdings since now you can store your cues under the table top and put the balls under the table. For the times that you do not feel like playing billiard, we constructed a table tennis net, which fits perfectly your dinning table's top. The drawer at the end of the table is for you to store the net, rackets and balls.
The
Future is here. Enjoy and play today.
---
---
Color chart for Body and Legs
​
​
RAL
is a color matching system. Your table can be painted in any RAL color with a high gloss, semi-gloss or matte enamel finish. You can select from a variety of wood stain options if you select wood legs and table top.
You also have a selection of table top. We offer wood and glass table tops.
Wood tops can be painted or a stained to match your table. Glass tops can be:
1)clear glass
2)frosted glass
​
3)enamel coated glass
Color chart for Top Wood Rail
---
Cloth Color Charts
​'SIMPLY' is a billiard / dining table of an exquisite modern design. It is also our newest. It's stunning, cutting edge, ultra thin frame is lab tested for durability. 'SIMPLY' truly redefines billiards tables. We are enormously excited about its long awaited arrival into our public collection.
This convertible dining pool table model has an ultra thin frame measuring just 7cm. We use state of the art CNC machines to create this steel framed pool table. Customize it with the finest oak veneer or virtually unlimited lacquer finish options to fit this table in any decor. We pair our 'SIMPLY' model with an extremely thin table top to create a visual image of elegance and provide perfect height for your dining experience. Additional wood leg designs are available for those searching for more traditional look.
Pictured below are our three standard options: Silver, Wood and White. Simply in White will come with a white rail top, not the natural wood look in the photo. These are immediately available stateside for prompt delivery.
​Give us a call if you have any questions at all. To place an order, you can give us a call or email your specifications to brian@chicpool.com for pricing details.
​When ordering your custom Simply, you will need to consider which of the following options you want:
thick or thin legs
color of the frame and legs
glass or wood table top
cloth color
ball return($400.00) available on skinny legs, otherwise drop pockets are standard
hydraulics($750.00) not available on thin legs.
Chics' ultra Simply design
Our award-winning pool table is constructed using premium materials, slate, pockets, rails, and professional cloth.
​
Impecable Craftmanship make Chic Pool Tables the absolute best on the market
All of our Simply Pool Tables are Solid Metal(unless you go with thicker legs...which are solid hard wood.)
3-piece slate construction.
Any color of finish no extra charge
Highest standard of hydraulic leg components.(option available on thick legs only)
Tournament grade felt.
Highest precision of machining for the perfect body, top, and corners on every Simply table.
'SIMPLISTIC BILLIARDS' ~ by Generation
Powered by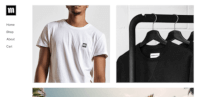 Create your own unique website with customizable templates.